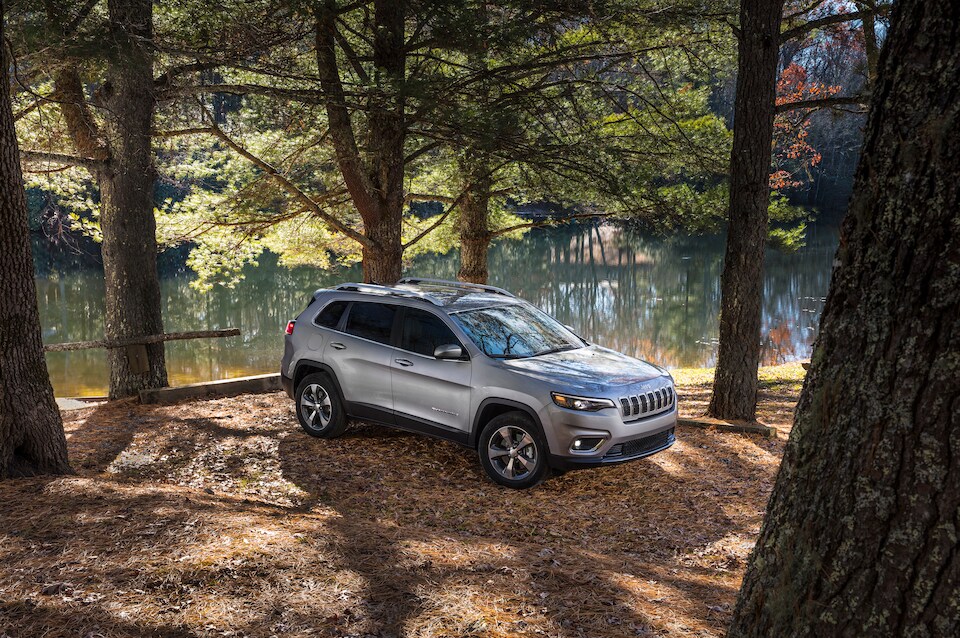 ​
Looking to get your hands on some of the latest Jeep models? You're in luck! Here at Flower Motor Company, we already have a few of the newest 2019 Jeep model releases in stock. We're eager to share them with you, so we encourage you to stop by our dealership to take a look and learn more about them! The new 2019 Jeep Cherokee and 2019 Jeep Grand Cherokee are currently available for sale, so we invite you to drop in and see what these brand-new models are all about!
2019 Jeep Cherokee
If you're in the market for a small SUV that is refined enough to offer you a comfortable on-road experience, yet rugged enough to venture off-road without a second thought, the new Jeep Cherokee offers the harmonious blend of wild and tame that you seek.
Whether your plans for the weekend involve going on a simple grocery run or venturing into the wilderness to find that hard-to-reach campsite, the Cherokee is well-equipped for all kinds of escapades thanks to its well-appointed, comfortable, tech-rich cabin and its off-road-ready capabilities. This small SUV can blaze a trail and tow up to 4,500 pounds, making it an invaluable adventuring partner.
2019 Jeep Grand Cherokee
Looking for a larger SUV with a wide array of options? The new 2019 Jeep Grand Cherokee is a step up from its smaller sibling, offering more interior room and more power to go with the off-road-readiness that defines its bloodline. The Grand Cherokee is competitively-priced, rugged, and value-rich thanks to its robust list of features at each trim level.
The Grand Cherokee's broad range of trims means that there's something for everyone. Looking for a sophisticated daily driver that can hold its own when you leave the pavement behind? Searching for an SUV with plenty of up-to-date tech options like Apple CarPlay and Android Auto? Want to take full command of the road with an available 707-horsepower engine? If you can dream it, chances are you can do it with the Grand Cherokee.
Visit us today to learn more!